Castelao Room
Quadruple room
Bathroom with tub cabin
Heating
Baby cot (optional)
Smoke free
Phone
TV
Wi-Fi (Internet access)
| | |
| --- | --- |
| Season | Price |
| Low | 59,90 € |
| Mid | 79,90 € |
| High | 99,90 € |
| Special | 109,90 € |
Castelao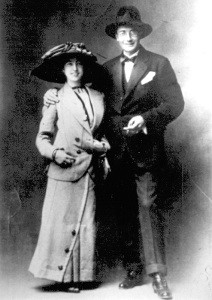 Alfonso Daniel Rodríguez Castelao (30 January 1886 – 7 January 1950), commonly known as Castelao, was a Galician politician, writer, painter and doctor. He is one of the fathers of Galician nationalism; promoting Galician identity and culture, and was one of the main names behind the cultural movement Xeración Nós. He was also one of the founders and president of the Galicianist Party.
Alfonso Daniel Rodríguez Castelao was born on 30 January 1886 in the town of Rianxo, Galicia. He was the firstborn of Manuel Rodríguez Dios, a mariner who made sails for ships, and Joaquina Castelao Genme. On the day of his birth he was baptised at the parish church of Santa Comba with his maternal aunt and uncle, Pilara and Francisco Castelao, as godparents
He spent his childhood and adolescence in Santa Rosa de Toay, Argentina. In 1900, the Rodríguez Castelao family returned to Rianxo.