Room Gorecki
Junior Suite
Bathroom with tub cabin
Fireplace
Heating
Baby cot (optional)
Smoke free
Phone
TV
Wi-Fi (Internet access)
| | |
| --- | --- |
| Season | Price |
| Low | 59,90 € |
| Mid | 64,90 € |
| High | 99,90 € |
| Special | 109,90 € |
Henryk Górecki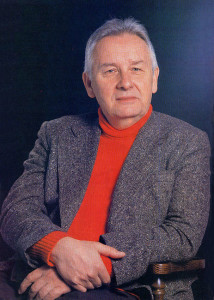 Henryk Mikołaj Górecki (December 6, 1933 – November 12, 2010) was a Polish composer of contemporary classical music.
According to Alex Ross, no recent classical composer has had as much commercial success as Górecki. Górecki became a leading figure of the Polish avant-garde during the post-Stalin cultural thaw.
His Webernian-influenced serialist works of the 1950s and 1960s were characterized by adherence to dissonant modernism and drew influence from Luigi Nono, Karlheinz Stockhausen, Krzysztof Penderecki and Kazimierz Serocki.
He continued in this direction throughout the 1960s, but by the mid-1970s had changed to a less complex sacred minimalist sound, exemplified by the transitional Symphony No. 2 and the hugely popular Symphony No. 3 (Symphony of Sorrowful Songs).
This later style developed through several other distinct phases, from such works as his 1979 Beatus Vir, to the 1981 choral hymn Miserere, the 1993 Kleines Requiem für eine Polka and his requiem Good Night.